STEP 1: UPLOAD A CSV
ABOUT CSV FORMAT
Your file should contain 2 columns and look something like this (when viewing in excel):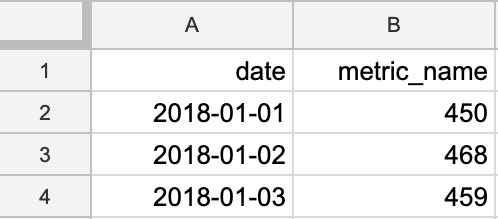 The columns should be as follows:
1. A date formatted as yyyy-mm-dd
2. A Metric
READY TO GO? LET'S BUILD A FORECAST!
Simply click on the 'Choose file' CTA and upload your CSV to the app.